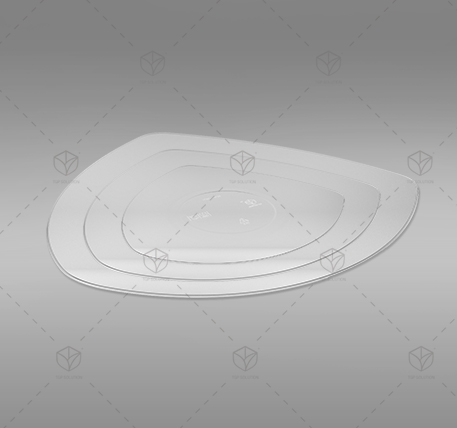 PLA plate
PLA products are heat sensitive and therefore only suitable for cold products.PLA products are served with serving dishes and drinks up to 50 serving C.According to the en-13432 compost standard, our PLA product is 100% biodegradable and compostable.The PLA will be fully composted within 8-12 weeks in an industrial composting facility under optimal conditions (oxygen, moisture and heat).In addition, PLA is non-toxic and made from natural renewable resources.
ITEM No.:FN008
Temperature Range:-10℃~+50℃
Overall Size:8",10",12"
Colour:Transparent
Weight:31.1g, 50g, 85.1g
Scene:Cold meal, cold drink, cooked food, salad, etc.
Relevant certificates:FDA, SGS, EU OK COMPOST, US BPI.