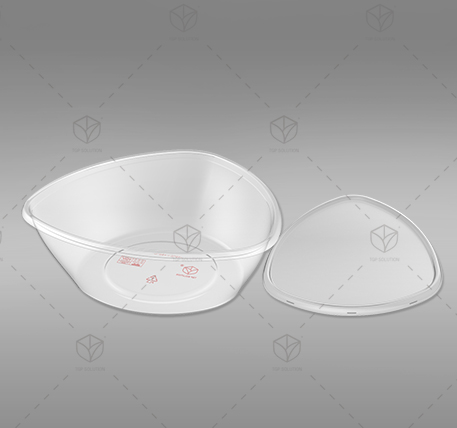 PLA bowl and bowl lid
PLA products are heat sensitive and therefore only suitable for cold products.PLA products are served with serving dishes and drinks up to 50 serving C.According to the en-13432 compost standard, our PLA product is 100% biodegradable and compostable.The PLA will be fully composted within 8-12 weeks in an industrial composting facility under optimal conditions (oxygen, moisture and heat).In addition, PLA is non-toxic and made from natural renewable resources.
ITEM No.:GN and HN Series
Temperature Range:-10℃~+50℃
Overall Size:500ml,1000ml,1500ml
Colour:Transparent
Weight:21g, 60.9g, 110.7g
Scene:Cold meal, cold drink, cooked food, salad, etc.
Relevant certificates:FDA, SGS, EU OK COMPOST, US BPI.