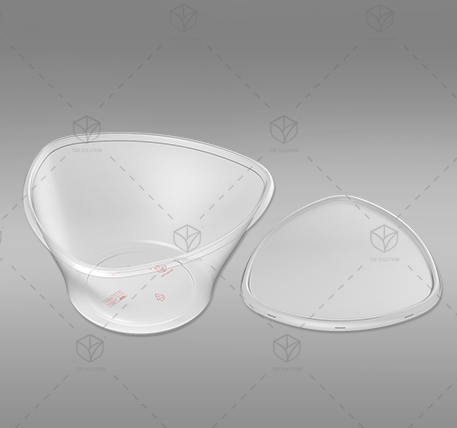 PLA Soup bowl and lid
PLA (Poly real Lactic Acid)material is usually made from fermented corn sugar or sugar beet, which is then used to make this type of bio-based plastic.PLA plastics have similar properties to traditional petroleum plastics (PS, PP and PET), but they are more environmentally friendly.For example, PLA production USES less energy and produces 75% fewer greenhouse gases than conventional plastics.
ITEM No.:IN and JN Series
Temperature Range:-10℃~+50℃
Overall Size:500ml,1000ml,1500ml
Colour:Transparent
Weight:29.7g, 47.3g, 74.3g
Scene:Cold meal, cold drink, cooked food, salad, etc.
Relevant certificates:FDA, SGS, EU OK COMPOST, US BPI.